I know what you're thinking. "Geez, Zoe you've been awfully quiet since your last review. What the hell have you been up to?" Well I've been hard at work. Yep, working so, so hard on…eh, no, I've been faffing about playing Dark Souls III, actually. But! BUT! In between sessions of alternately wrecking bosses and getting my ass handed to me by lowly minions, I've also been working on the final round of edits for the third Alice the Wolf book, In the Mouth of the Wolf. And here it is: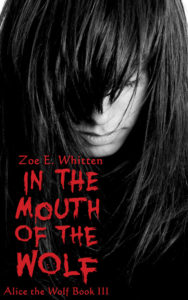 In the wake of the massacre at Moon Lake Park Alice is reeling from grief, and the deaths of the majority of the weredog council has led to the formation of a new ruling body made up of members who want to actively hunt for the remaining packs and get revenge for their losses. Ignoring Alice's advice, they send out scouts intent on hunting down the remaining fugitive wolves.
But a more dire threat makes these problems pale in comparison, a disease carried by Alice's wolf that's growing stronger with every transformation. The FBI's attempts at treatment only make matters worse, and if a cure isn't found soon, the next shift could kill Alice's wolf, and her along with it.
You can find In the Mouth of the Wolf at Amazon, Kobo, Nook, and my blog bookstore for $4.99 (unless you live outside the US, in which case the price is probably different for you. Probably.) Continue reading